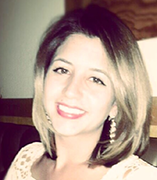 Evelyn Lopez
Masters Candidate
Communication
Contact
Building & Room:
1153 BSB
Email:
About
Current research interests:
How minority groups present images, news, and information about themselves, as well as those examining how issues related to race and diversity are featured in the media and studying the effects of the digital divide on learning within minority groups.
Plans and ideas for after receiving degree:
I hope to begin a PhD program and continue my studies in Media Communication.
What attracted me to UIC:
The wonderful city of Chicago, the diversity of the school, and the academic quality of the Communication Department.
Education
BS Telecommunication, Minor in Communication Studies (2009), University of Florida