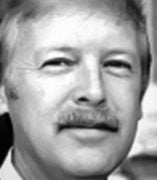 John A. Jones, PhD
Assistant Professor
Communication
Contact
Building & Room:
1152A BSB
Address:
1007 W Harrison Street
Office Phone:
Email:
About
Dr. Jones is an Assistant Professor at the University of Illinois at Chicago, serves in the Faculty Senate, and chairs the Chancellor's Committee on Intercollegiate Athletics. Jones's teaching and research include persuasion and conflict management in public, business, and intercultural settings, credibility, nonverbal communication, and humor. His research has been featured in Rhetoric and Public Affairs; Communication Education; International Journal of Humor; Communication Teacher.
Jones has been recognized for excellence in teaching with seven Silver Circle Awards and five AMOCO Awards. He has served as Parliamentarian for both the UIC College of Liberal Arts & Sciences and the Faculty Senate. Also, he was President of The Rhetorical Theory and Criticism Division of the Central States Communication Association and President of CSCA's Communication Theory Division. He is a Deputy Voter Registrar, a national member of Leaders for Democracy, and Chicago Chair of the Center for Life and Learning's Great Ideas Group.
Education
PhD, Speech Communication; University of Illinois at Urbana-Champaign